Not only do clearance and marker lamps enhance a large vehicle's visibility, but they also help determine its size. Both are visual signatures, meaning they don't require a specific skillset, language, or ability to read to identify. But the two have different functions, and we will compare clearance lights vs. marker lights to explain each type's purpose. Take a look!
What Are Clearance Lights?
Clearance lights are the red or amber lights on the front and rear of wide trucks, buses, trailers, etc. And their purpose is to notify motorists and pedestrians of the presence of a wide vehicle. As per the federal motor vehicle safety standards, any large vehicle (80 inches or wider) should have these lights.
Some trucks can have these lights on the roof or left and right sides. The position of these lights might depend on local laws, so you need to check them to determine the best location to install them. But most state laws in the US are in line with the federal regulations, which require front and rear installation.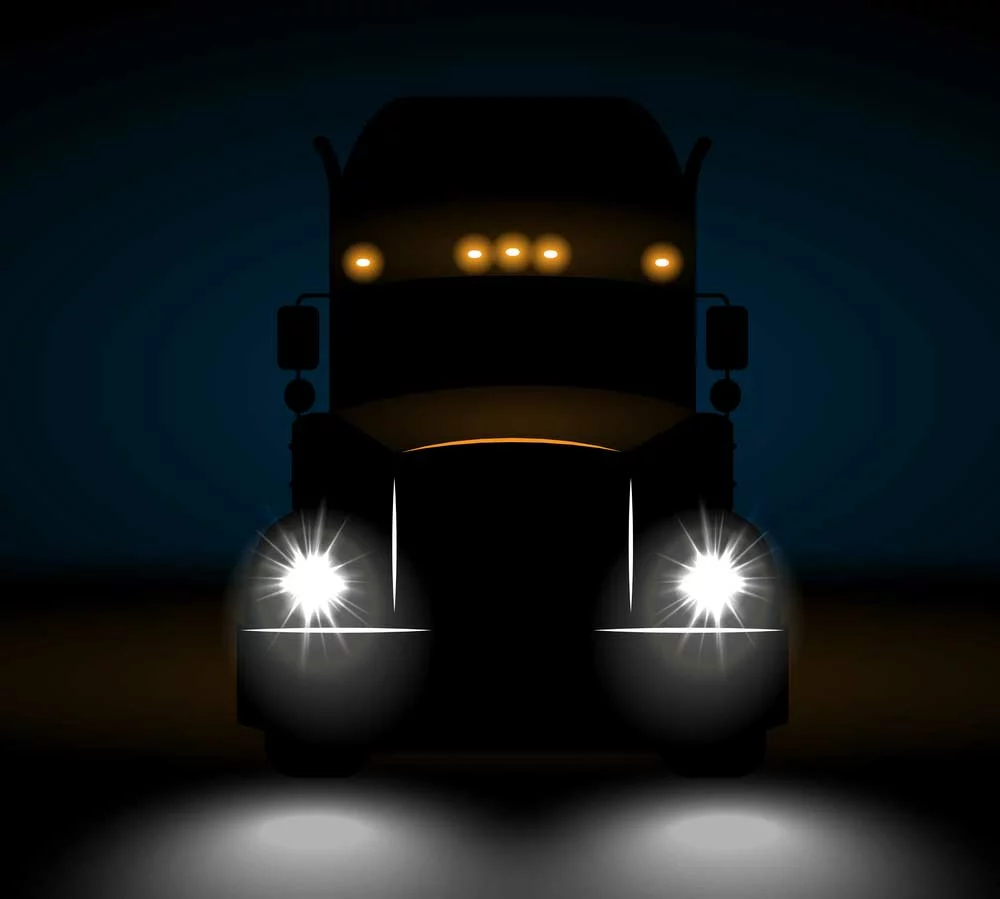 A big semi-truck with clearance lights. Notice how you can know the truck and trailer's widths just by looking at these lamps.
Each broad vehicle must have two clearance lamps on the sides of the front and rear ends to show their width. Rear clearance lamps must be red. But the front ones can have yellow or amber-colored bulbs.
What Are Marker Lights?
Marker lights indicate a vehicle's overall length, shape, and direction of travel. Also known as identification lights, marker lamps are usually in sets of six (three for the front and rear). And like clearance lights, the front lamps should have amber bulbs or emit an amber color, while the rear lights should be red.
A semi-truck with amber clearance and marker lights on its head. Notice the amber clearance lights on the trailer.
The configuration of marker lights should have each fixture no further than 12 inches apart and no closer than 6 inches to each other.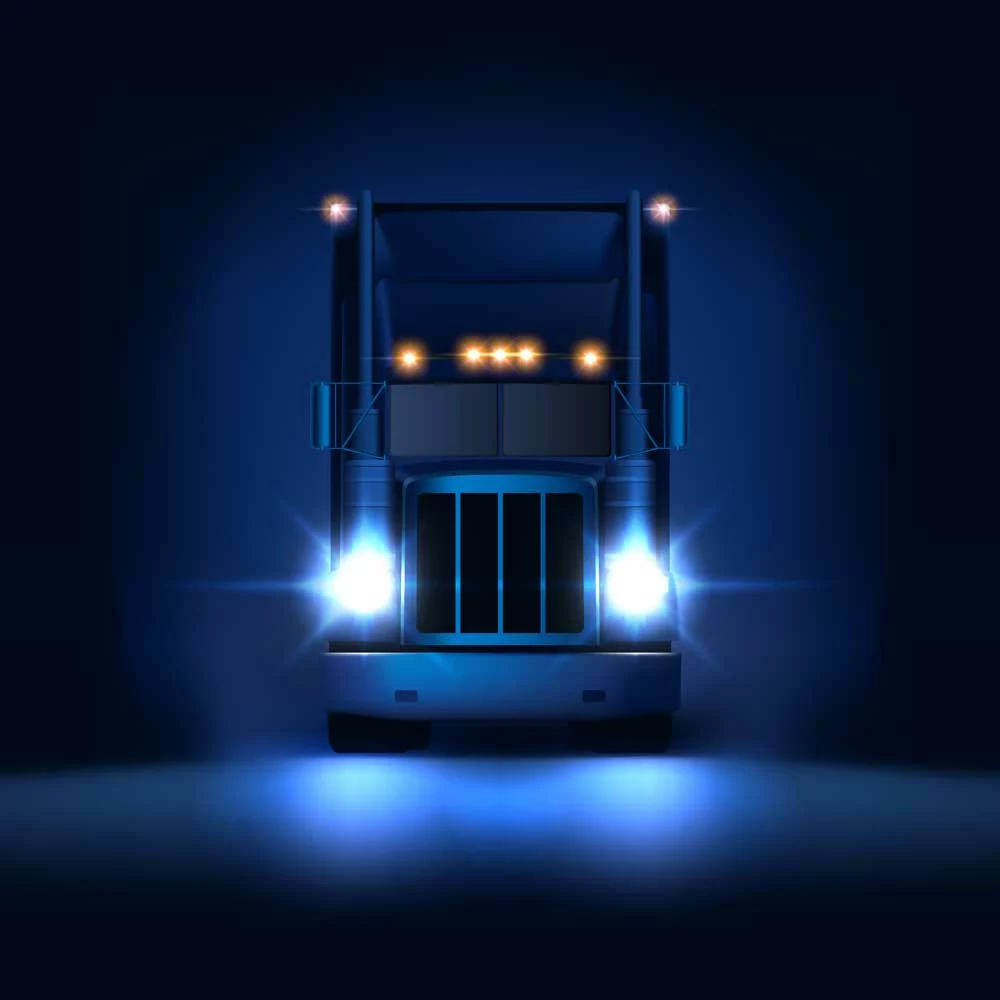 Clearance Lights vs. Marker Lights
The clearance marker light combination has several differences in the following categories.
Colors
The rear side marker light set must have red bulbs, and the front ones should be amber. On the other hand, the color of rear clearance lamps can only be red, but the front set can be amber or yellow. All these bulbs should have a clear or colored case in red, yellow, or amber.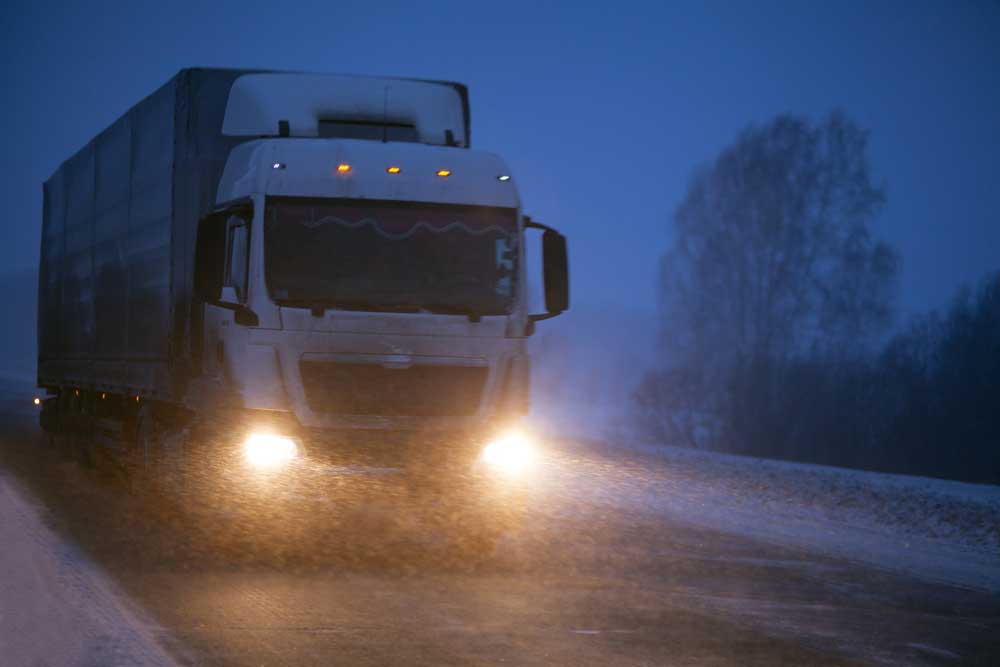 A truck with clearance and marker lights transporting freight in winter
Usage
Wide vehicles such as trucks, semi-trucks, buses, and utility vehicles should have both these lights. Clearance lights act as warning lights to notify pedestrians and other motorists of the wide commercial vehicle coming towards them. And they show the vehicle's width visually because they sit far outside on the corners along the vehicle's front and rear ends.
A yellow school bus with marker and clearance lamps. Note the amber side marker light.
However, center marker lights generally illuminate the vehicle to indicate its direction of travel, shape, and size. Also, they can signify the presence of a wide truck, bus, etc., to oncoming vehicles. But they do not highlight the width because they don't sit at the sides.
Clearance lamps must be on throughout, but you can use center marker lights when necessary during the day or night.
Regulations
As you can see above, clearance lights are more functional than marker lamps. Therefore, there are more federal regulations on them. And they are mandatory in commercial vehicles. But marker lamps have light regulations.
Generally, vehicles less than 80 inches wide should have the following automotive lamp types.
Turn signal devices
Tail lights
Stop/brake lights
Front and rear side marker lamps
License plate light
Side and rear reflectors
Additional side marker lights for vehicles exceeding specific lengths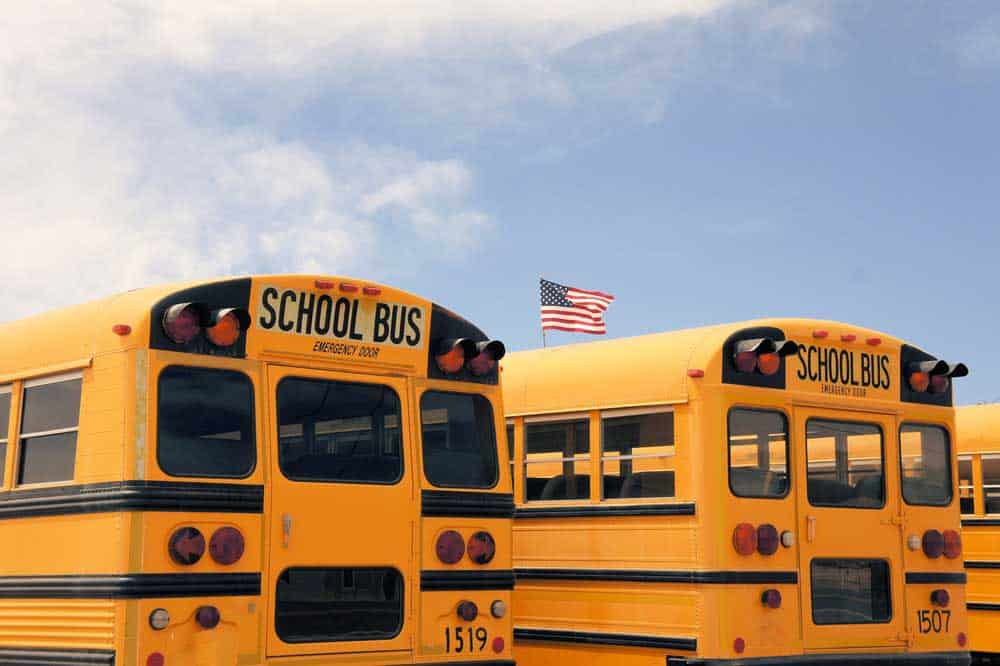 American school buses with several automotive lights. Note the red marker lamps at the top, red clearance lights, and side marker lamps
But vehicles surpassing 80 inches in width must have additional lights to maximize safety and visibly define the outer perimeter. These include the clearance and marker lamps.
Configuration
These wide vehicles must have two clearance lights on the outer edges of the front and rear sides. On the other hand, marker or identification lamps are three lights in the middle of the front and back ends.
An RV motorhome trailer with red clearance and identification lamps
The identification function lamps have spacing configurations (6-12 inches from each other). So they usually come as integrated marker lights that require a single installation on each side instead of three separate lamps.
Shape
These automotive lighting devices are usually circular, but you can also get them as rectangular, oval, cone, triangle, or square lights. 
Benefits
Clearance lights are more of safety vehicle lighting features that safeguard other motorists and pedestrians. They signal the presence of a broad vehicle to raise caution and prevent accidents. On the other hand, marker lights are more beneficial to the driver in the bus or truck because they enhance visibility, especially at night.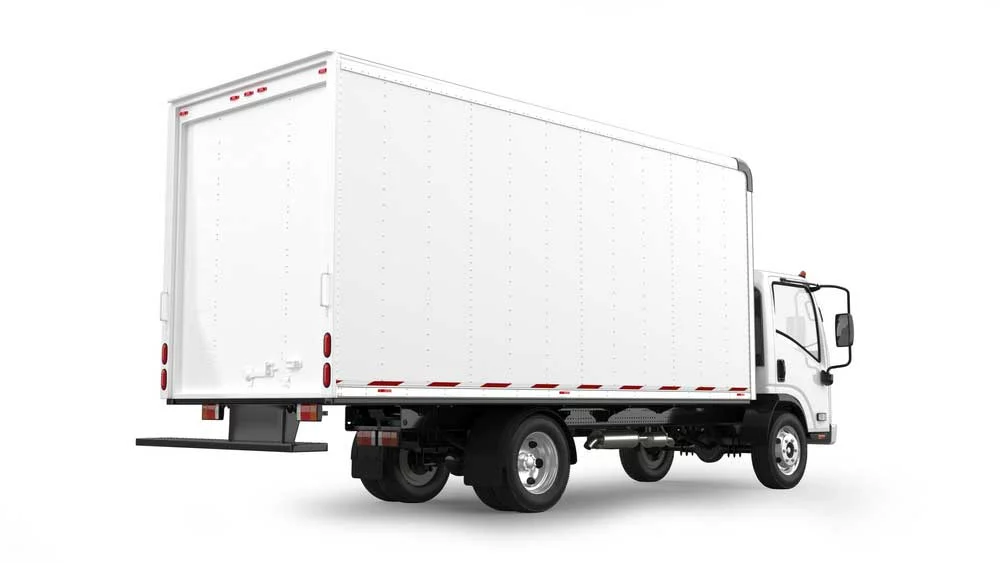 A delivery truck with red rear identification and clearance lamps
Clearance Lights vs. Marker Lights: What Are PC-Rated Lights?
A PC-rated (Photometrically Certified) light refers to any fixture with a 90° viewing angle from the center. Traditional North American identification lights are viewable from a 45° angle on either side from the center.
With these non-PC light types, you will need to install a pair of clearance lamps and another pair of side marker lamps. And we have not included the three identification/marker lamps at the front and rear.
A food truck with the traditional clearance and side marker lamps
However, PC-rated lights combine the functions of two lights in one. These units feature special optics that project the 90° beam, combining side-marker and clearance lamps in one. When mounted correctly on the four corners along the vehicle's perimeter, they will highlight its width and length at the same time.
Therefore, you won't have to buy and install these vehicle lighting fixtures separately. Marker lights at the mid-section can also adopt a PC design to improve the vehicle's visibility while showing its height and length (from above).
Wrap Up
In summary, marker and clearance lamps are essential on large vehicles because they help with identity, outline the ends or width, show its height, etc. The color of the lights might differ, but most states in the US follow the federal motor vehicle safety standards, requiring amber front and red rear lamps. Therefore, if you have a commercial vehicle, you should ensure it has these lights, and we can build them for you using efficient LEDs. Contact us for more details regarding these and other LED lights you need.