The advancements in the television world keep getting better. For example, there are different technologies like OLED, UHD, QLED, etc. Although this large pool of options is enough to leave you confused, we'll draw your attention to two technologies: UHD vs. LED.
Both technologies offer outstanding high-resolution displays. And they are great if you want to enjoy high-definition 4K content. But what sets them apart is how they produce images.
Read on to see a comparison of UHD vs. LED to find which TV panel offers the ultimate experience.
What is LED?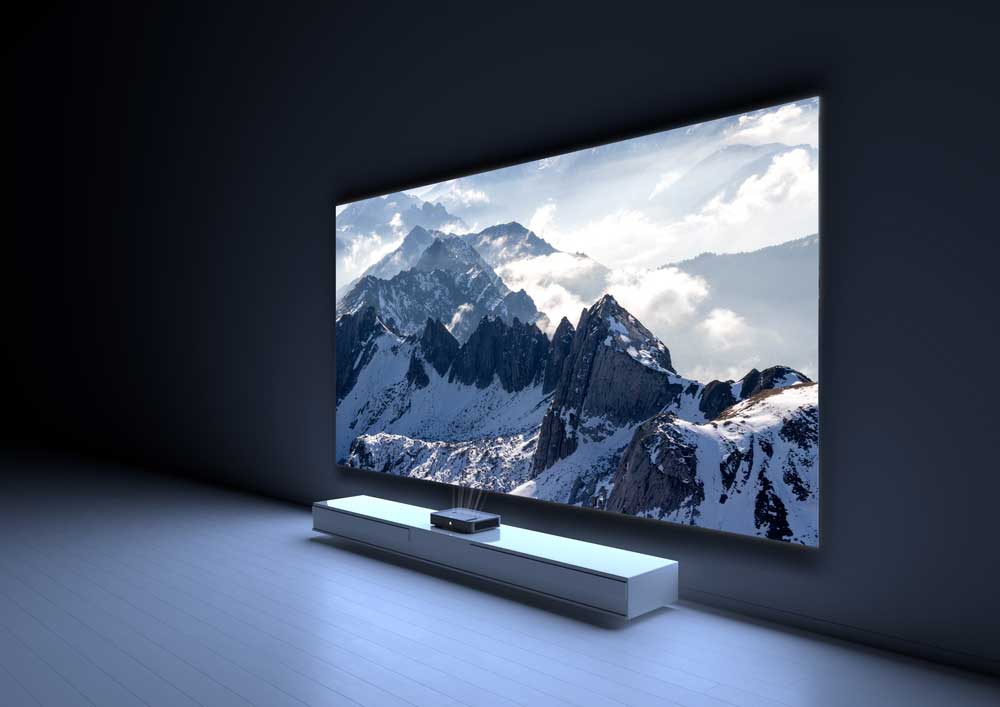 LED TV
LED TVs were one of the early generations of HDTVs and have gone through various advancements to deliver the quality experience we see today. As the name suggests, LED TV technologies use light-emitting diodes as backlights to display pictures.
Interestingly, this backlight generates a blue glow covered with a phosphorus layer to make it white. Then, the white light passes through an RGB filter to generate the required color on display.
That's only the case with traditional LED TVs. Other technologies that use light-emitting diodes include QLED and OLED TVs. QLED works similarly to standard LED TVs but offers less light wastage. On the other hand, OLED uses LEDs to light pixels individually without backlighting.
What is UHD?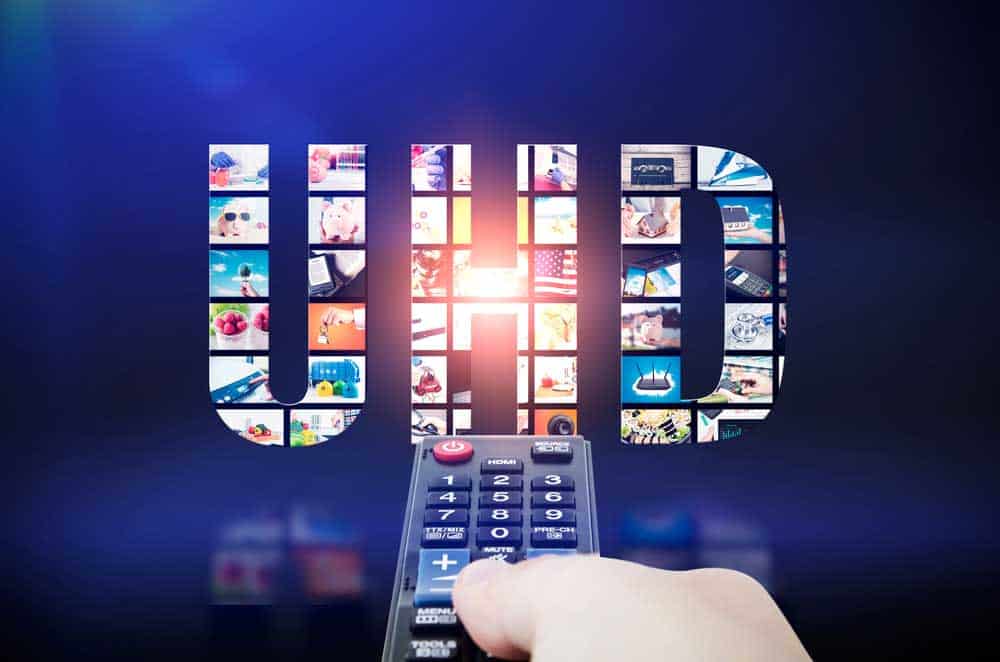 UHD
UHD (Ultra-high definition) refers to the pixels or resolution of a TV screen. Ultra HD displays up to 3840 x 2160 pixels. In short, it's what we call 4K resolution.
But when comparing TV technologies, we look at Crystal Ultra-High-Definition. These TVs use crystal color technologies that display more than a billion color combinations on-screen.
In truth, the crystal 4K TVs have processors that help the display produce vivid pictures. Also, they come with HDR (High Dynamic Range) compatibility.
Ultra-High-Definition TV's crystal color technology is another form of backlighting that reflects off the screen to generate light and color for each display pixel.
UHD vs. LED: What's the Difference?
Let's look at some differences between UHD and LED TVs:
Image Resolution
Different Resolution
LED and Ultra HD TVs offer 4K resolution. But LED screens usually feature standard HD. Also, they support older formats like DVDs and Blu-rays without impressive details.
On the other hand, Ultra HD screens offer sharper images and vivid colors. Hence, this screen is better than the standard 1080p TVs.
Viewing Angles
LED TV
Usually, LED TVs to have better viewing angles than their Crystal Ultra HD counterparts. But that's only the case when comparing newer models to high-end 4K screens. Older models will always look worse than the more recent displays.
Though there are other technologies like wide and ultra viewing angles to fix this problem, it doesn't match LEDs. Contrarily, the crystal 4K TV uses VA panels that offer terrible viewing angles. Further, it provides a maximum of 140 degrees at best before the colors start changing.
Picture Quality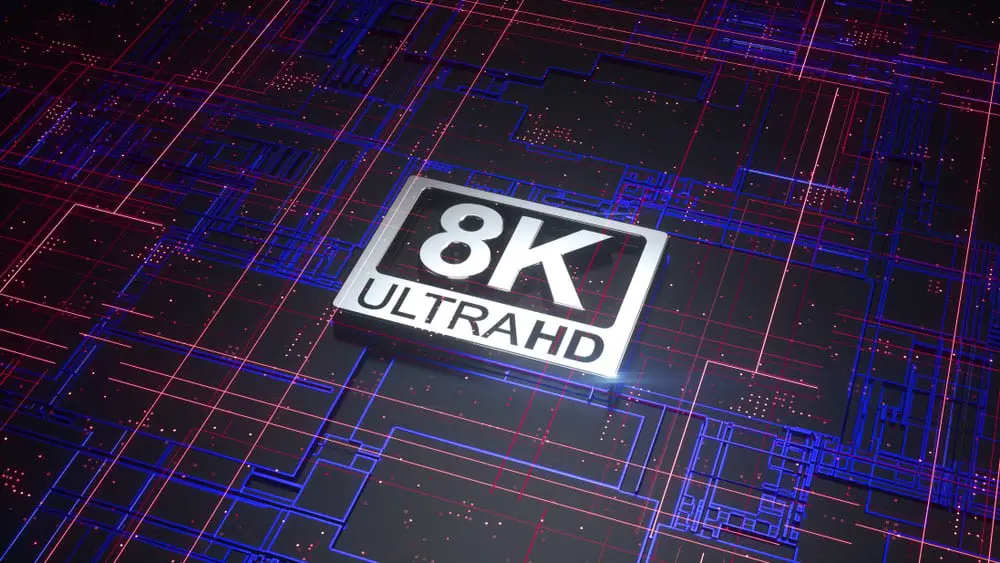 8K ultra HD symbol on abstract electronic circuit board
The Crystal Ultra HD TVs use Ultra Hi-definition technology to enable 4K views on display. However, the number of pixels you'll get depends on the screen size. Hence, you'll get lesser image quality with a smaller screen.
Also, Crystal 4K models feature HDR systems that enhance clarity and create more accurate black and white tones. Usually, they come with HDR10+ systems, allowing for enhanced brightness and contrast control.
Contrarily, most standards LED TVs don't offer a better image quality than the Crystal variants. They use full HD, which gives four times less picture quality. However, 4K LED TVs can output exceptional picture qualities comparable to or even better than Crystal Ultra HD.
Let's make this clear, Ultra-High-Definition isn't 4K. Its higher resolutions only allow 4k viewing on Ultra HD displays. In contrast, 4K LED TVs to have a resolution of 4096 x 2160, which means slightly more pixels than Ultra HD. So, 4K LEDs offer a better image quality, especially for cinema and digital production.
Cost
Crystal Ultra-High-Definition TVs go for about $300 to $2000. Note that the cost may vary according to screen size.
Similarly, the cost of LED TVs depends on your preferred screen size and resolution. Naturally, a bigger screen with a higher resolution would be more expensive.
Processor Technology
Crystal Ultra-High-Definition TVs use crystal processors that can upscale any input to 4k. The processor is powerful enough to optimize color reproduction during playback.
Unless the LED is a smart TV, they lack processors like their Crystal counterparts.
Gaming
4k monitor watching a football game
Most Crystal Ultra HD TVs have game enhancer features that ensure all games run smoothly on display. Also, they have up to 120 Hz refresh rates, ensuring smooth transitions for fast-paced gaming.
LED TVs offer similar benefits. The only exemption is the exclusive game enhancer features.
Color
4K LED and Crystal 4K TVs offered impressive color output with over 1 billion different color tones. However, 4K LED TVs to take the win as colors pop out more with higher quality.
Further, 4K LED TVs with HDR to produce better black and white levels for darker scenes.
Viewing Experience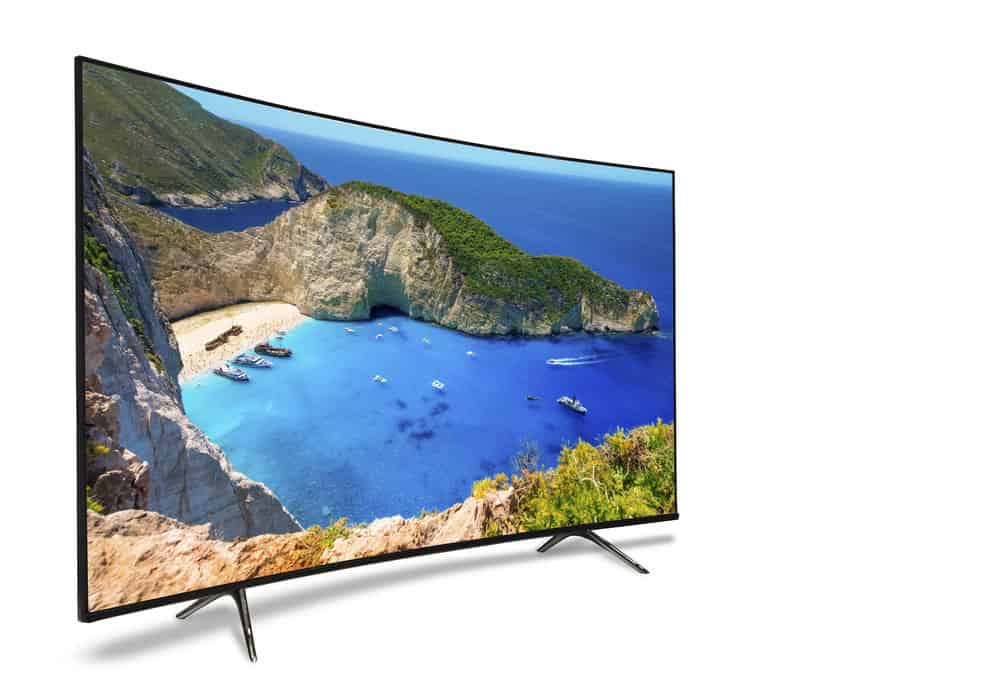 Crystal 4K TV Viewing Angle
The crystal clear images, impressive color reproduction, and image quality of Crystal Ultra HD and LED TVs provide an incredibly optimized viewing experience.
However, Crystal Ultra-High-Definition's 4k Image processors output high levels of image clarity while scaling content to 4k resolution. But, you'll enjoy better viewing angles with 4K LED TVs.
LED vs. HDR: Which is Better?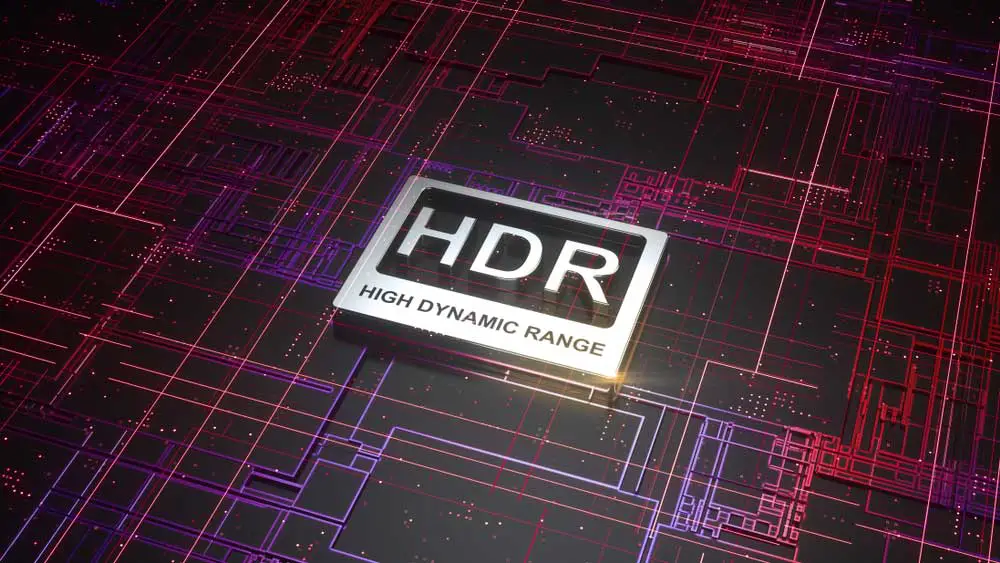 HDR
What is HDR?
HDR is a vital feature on 4K TVs that push video content past the standard limitations of media and broadcast stations. It has several variations with similar but different benefits.
Dolby Vision is Dolby's HDR version. It's not as specific as other HDR types but uses dynamic metadata to maintain specific brightness levels across different content. 
HDR10 is another type used by the Ultra-HD alliance with well-defined specifications. Also, it utilizes static metadata across all compatible displays. In other words, HDR10 videos have light and color levels set in absolute levels regardless of the screen.
HDR10+ is another HDR10 variant with dynamic metadata, similar to Dolby Vision. Though HDR10+ doesn't utilize individual metadata for each screen, it can adjust the light range displayed for each frame. Further, it offers more picture details than HDR10.
Lastly, HLG (Hybrid Log-Gamma) is a less common version. Further, it works with only a few contents, like some DirectTV and BBC broadcasts.
Comparison Table
| | | |
| --- | --- | --- |
| Features | LED | HDR |
| Image resolution | FHD4K | UHD4K8K |
| Viewing angles | One hundred seventy degrees before any color change. | It depends on the display with HDR compatibility. |
| Picture quality | Good picture quality. | It has enhanced picture quality. |
| Cost | $300 – $2000, depending on the resolution and screen size. | It costs anywhere from $150 – $4000+ for mid-range to high-end TVs. |
| Color | Struggles to reproduce quality black levels. | Enhanced contrasts for deeper black and white groups. |
FAQs
Is an Ultra HD TV worth buying?
Yes. It's a good alternative if you can't afford QLED or OLED but want to upgrade from standard LED TVs.
Which is better: UltraHD or 4K?
The main difference between both options is the number of pixels. Ultra-high-definition caps at 3840 x 2160, while 4K is up to 4096 x 2160. The slightly higher pixels allow 4K to produce better colors.
Ultra-High-Definition vs. OLED vs. QLED?
No doubt, OLED has better technology. But in a battle between QLED and Ultra-High-Definition, QLED easily wins as it offers more features and realism. 
What's the difference between Ultra-High-Definition and Smart TV?
Ultra-High-Definition TVs offer better picture quality, while smart TVs come with preloaded apps like Netflix and Amazon prime.
Final Thoughts.
Different HD resolutions
Ultra HD vs. LED: which TV panel offers the ultimate experience? Well, it depends on your needs. The Crystal Ultra high definition is an entry-level TV that sacrifices some performance to remain affordable. Contrarily, LEDs offer a wide range of resolutions that go from cheap to expensive.
If you're on a tight budget, Crystal lineups are ideal. If your budget is more flexible, 4K LED TVs are better for the best viewing experience.
What do you think about these TV technologies? Feel free to reach us if you have more questions.